Monsanto Put on Trial for Crimes Against Humanity at the Hague

The Organic Consumers Association (OCA), IFOAM International Organics, Navdanya, Regeneration International (RI), and Millions Against Monsanto, joined by dozens of global food, farming and environmental justice groups announced today that they will put Monsanto MON (NYSE), a US-based transnational corporation, on trial for crimes against nature and humanity, and ecocide, in The Hague, Netherlands, next year on World Food Day, 10月 16, 2016.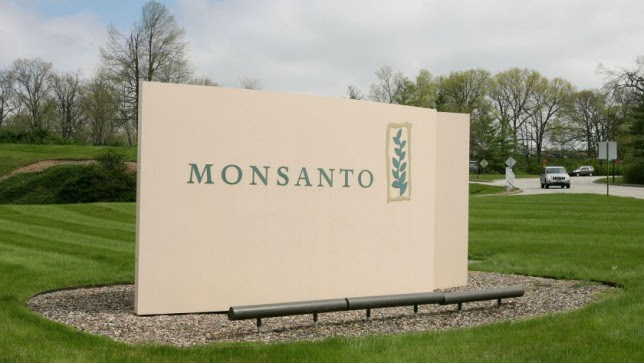 Since the beginning of the twentieth century according to the groups, Monsanto has developed a steady stream of highly toxic products which have permanently damaged the environment and caused illness or death for thousands of people.
Read the rest of the Sustainable Pulse article here: http://sustainablepulse.com/2015/12/03/monsanto-put-on-trial-for-crimes-against-humanity-in-the-hague/#.VmCQrHarSM9


The announcement was made at a press conference held in conjunction with the COP21 United Nations Conference on Climate Change, 11月 30 – 12月 11, in Paris.
"The time is long overdue for a global citizens' tribunal to put Monsanto on trial for crimes against humanity and the environment. We are in Paris this month to address the most serious threat that humans have ever faced in our 100-200,000 year evolution—global warming and climate disruption. Why is there so much carbon dioxide, methane and nitrous oxide in the atmosphere and not enough carbon organic matter in the soil? Corporate agribusiness, industrial forestry, the garbage and sewage industry and agricultural biotechnology have literally killed the climate-stabilizing, carbon-sink capacity of the Earth's living soil." - Ronnie Cummins, international director of the OCA (US) and Via Organica (Mexico), and member of the RI Steering Committee.


Moms Across America is thrilled that Monsanto will be held accountable for poisoning our people and the planet.
It is time for GMO toxic chemical farming and pollution to stop.
Buying organic supports your family's health and clarity, the soil's health and ability to absorb carbon, which reduces climate chaos.
Buying organic also supports more local small farmers and sends a message to our food system that we do not want toxic junk food.

We thank all our supporters for continuing to cause a shift in health and wellness by buying organic food and avoiding GMOs and toxic chemicals. The chemical companies only have the power to control the food supply and our government because we give them our money. When we stop buying it, they can't sell it and will no longer be able to buy our government.
Thank you for being a part of taking America back!

We especially want to thank the people who got glyphosate testing done and the moms who donated their breast milk. We hear from around the world that your commitment and generosity made a huge difference.

THANK YOU!

Zen Honeycutt and MAA Team
Do you like this post?
---